eVoice Mobile
As part of our eVoice portfolio, eVoice mobile is specifically designed with mobile operators' requirements in mind. eVoice mobile ensures the quality that your customer demands, and in particular CLI delivery to most destinations.
As the largest carrier of international voice in the region, and the 12th largest voice carrier in the world, we can complete calls to virtually any international destination.
Our clients are some of the world's most demanding service providers and eVoice is designed to meet their needs for high quality worldwide voice termination.
eVoice provides call termination to more than 600 international destinations with benchmark call completion and duration standards, required from our most demanding retail customers. Our routes are continuously monitored and pro-actively managed 24/7.
With over 118 direct connections, Carrier & Wholesale Services provide the largest comprehensive global network in the region.
Flexible customer connectivity is available in the UAE or via our POP's inLondon, New York, Amsterdam, Singapore and soon in Frankfurt.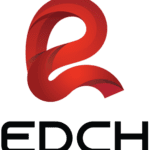 vm