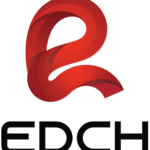 File Transfer
EDCH offers flexible options in transferring files that will fit the operators requirements. VPN, FTP, sFTP and with CD/DVD/eMail as back ups.
EDCH offers a number of options for data transfer. Clients can choose from the following:
VPN Transfer Service: As per GSMA's recommendation, EDCH offers connectivity via Virtual Private Networks (VPN) which allows for data exchange in a secure and reliable manner over the public network infrastructure (internet). This network architecture is based on industry leader standards.
Secure File Transfer (sFTP): Secure File Transfer via the internet. Testing:
File Transfer Protocol (FTP): The exchange of TAP data and reports using standard File Transfer methods over Public Infrastructure (TCP/IP). Although this method is not secure, it provides a way of transferring test files while the permanent link is being established. Backup:
Standard & Secure email: Used primarily for backup in case of communication failure or when exchanging test CDR files for new operators.