Settlement
Take full advantage of EDCH's vast network of operators and let us settle your Finances with your roaming partners.
EDCH receives settlement amounts from roaming partners and allocates funds according to payment notifications or break-up provided by operators. Proper records are maintained for all overdue payments with follow up steps and reminders being sent.
The Payments management team makes payments according to the credit control procedures set by clients with roaming partners through Annex C.3.2 of the AA.14 document. It makes payments on behalf of the client for the amount due to roaming partners in the currency stipulated in the roaming agreement. EDCH also handles other financial clearing related activities i.e. guidance and management of Roaming Agreements.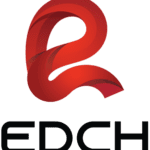 s