GRX / IPX Services
GRX (GPRS roaming exchange) enables your GPRS/LTE subscribers to access the Internet from their 4G handsets internationally. GRX/IPX allows operators to support their subscribers' GPRS/LTE requirements when traveling outside their home country. One interconnection with e-GRX/IPX and the roamers will enjoy global GPRS/LTE coverage.
Features:
1

Access to over (600) Networks in more than 200 countries

2

Resilient connections.

3

Access speeds from 64K up to GE.

4

Multiple access option: leased lines, VPN & IP sec.

5

Customized reports and web interface for real-time and historic GPRS/LTE traffic data on-line.

6

24/7 customer technical support.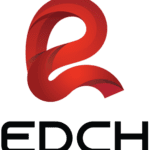 GRX / IPX