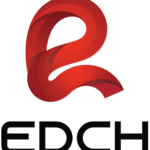 Mobile Recharge Anywhere
Mobile Recharge Anywhere enables an operator to allow its roaming subscriber to use scratch cards of a visited network.
Prepaid subscribers need to easily recharge their accounts while roaming. The "out of credit" problem becomes a real challenge for subscribers while roaming. The purchase of a local SIM card might be the only solution to overcome prepaid account limitations.
EDCH's Recharge Anywhere service can offer operators a true differentiator in the international business and thus competitive advantage, confirming market leadership and a reputation for innovation.
The Recharge Anywhere service is a new tailored service that enables operators' prepaid subscribers to recharge their accounts while roaming using locally available scratch cards in the country they are visiting.
Customer targets are all pre-paid customers (especially active roamers), residential market,travelers, vacationers, expatriates coming back to their home country during vacation etc.
Access to Recharge Anywhere service is provided to all subscribers of EDCH's MMT Hub integrated operators.