EDCH to showcase RECHARGE ANYWHERE "A global phenomenon" at MWC 2015
01st October 2015
EDCH today announced it will showcase its robust International Transaction Platform, a platform that empowers the mobile operator to enable their prepaid subscribers to recharge their accounts, and conduct other mobile transactions services such as international air-time transfer and mobile money transfer, while they are in their home network or roaming in the visited network.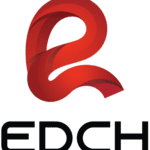 Prepaid subscribers make up the majority of mobile subscribers. On some networks, especially in unbanked areas of the world, prepaid represents 99% of the entire customer base. Currently, to top-up a prepaid account, a mobile subscriber needs to be in their home network – making it virtually impossible to recharge their mobile accounts during extended times away from home, including work travel or vacation.
""Telecom is playing an increasingly important role in our societies with both financial and socio-economic benefits and helping these communities to aspire and reach forward" EDCH Hub has delivered a significant service that interconnects all our clients, allowing them to leverage their assets and creating a starting point to provide additional unified transactional services across the globe". We have made an international initiative to provide a unified and consistent experience for all our operator clients on the Hub", said Mr. Nasser Salim, General Manager EDCH
The Hub provides mobile operators the ability to deliver robust financial services offering to their subscribers and merchant customers. The system plugs seamlessly into existing mobile infrastructure, leveraging the investments already made in charging systems, replenishment systems, and value added service delivery platforms.
EDCH will set up its kiosk in Hall 6, 6L60 at Mobile world congress, the largest annual event in the telecoms industry
Emirates Data Clearing House
Established in 1994, EDCH holds the credibility of being the most trusted and reliable intelligent Roaming and Revenue management partner that strives to enhance subscribers experience and Mobile Operator business performance at all times. Designed as per GSM standards, EDCH suite of products enables mobile operators to offer seamless customer experience to its subscribers, thus helping the mobile operators to visibly enhance their revenues while reducing operational cost. Having achieved certifications such as ISO27001:2005 and ISO9001:2008, EDCH is the only Data Clearing House based in the Middle East with clients spanning across the globe. www.edch.com
Etisalat Services Holding
Etisalat Services Holding is the holding company of Etisalat's various subsidiaries including EDCH. It oversees the operations of the eight business units that offer mission-critical Telecommunications related services to MNOs and other private and public companies in the United Arab Emirates (UAE), the Middle-East and Africa region and beyond. www.etisalatservices.com