XINTEC signs new deal with global data clearing house, EDCH
24th February 2016
Dublin, 24th February, 2016: There was further success for Irish businesses at the Mobile World Congress this week as XINTEC announced that it has signed a partnership deal with EDCH, one of the world's leading data clearing houses.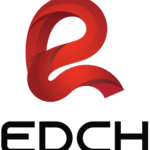 Under the deal, XINTEC is to supply its new world class fraud detection software, FraudStrike, to EDCH, offering the provider a significant value added service to its customers, which comprises over 80 mobile operators across the Europe, Middle East and Africa regions.
As a global provider of data clearing services for the telecoms industry, EDCH customers can now benefit from FraduStrike's unique fraud detection software, offering major revenue savings and enhanced protection from deadly International Revenue Share Fraud (IRSF).
FraudStrike is a specific package comprising a database of over 200,000 test-call numbers, and a set of detection techniques developed exclusively by XINTEC to ensure early detection and prevention of IRSF incidents. The result is a major saving in revenue for operators across the globe who are struggling to keep pace with ever-evolving fraud threats. The service has already been adopted by global players such as Orange and Vodafone, both of whom have advocated the service.
Commenting on the partnership, Hani Ghibeh of EDCH, said "FraudStrike offers us unparalleled benefits to help protect our customers from IRSF and major unnecessary revenue losses. It's easy and quick to install and provides instant results, making it easily accessible for our customers. We look forward to working with team at XINTEC to deliver this enhanced value added service to our customers over the coming months."
Rob Durran, general manager, XINTEC, said "We're delighted to partner with EDCH and deliver FraudStrike to the company's extensive network of mobile operators across the globe. Together we can offer them unrivalled protection against IRSF, but with none of the cost and resources required by more traditional fraud detection systems.
Commenting on the success of the week in Barcelona he added, "It's been a great week for Irish businesses here at the Enterprise Ireland Stand. The Mobile World Congress is a fantastic place to meet potential customers and create new networking opportunities. We're delighted to be here, and look forward to creating even more new opportunities for business over the final two days."
About International Revenue Share Fraud
International Revenue Share Fraud (IRSF) costs the telecommunications industry billions of dollars' in fraud losses each year. Despite great work by telcos and supporting organisations over the past number of years, the problem remains, and is likely to remain for the foreseeable future.
In 2015, the Communications Fraud Control Association (CFCA) commissioned a report which found an increase of 497% in IRSF, accounting for over €10.7billion last year alone.
The number of International Premium Rate Number (IPRN) resellers – the agents that can make IRSF numbers available to fraudsters and others – continues to grow. In 2009, a total of 17 IPRN resellers were identified globally. Today, XINTEC are aware of over 140 of these, representing a 480% increase in the period. There is little doubt that the significant increase in resellers is driven by the huge revenues that can be achieved through fraudulent use of the numbers advertised.
About XINTEC
XINTEC are leading providers of cost-effective fraud management and revenue assurance solutions to the communications industry. The company enables businesses to improve their financial performance by preventing and recovering revenue losses using a suite of simple and intuitive tools. For more information on FraudStrike visit www.fraudstrike.com