Roaming Deal Manager
Roaming teams worldwide are faced with extreme pressure to generate higher roaming profits in an increasingly competitive industry. Signing Preferred Roaming Agreements (PRA) with roaming partners has become a necessary business practice to reach targets but involves complicated stages to execute. EDCH combines years of roaming experience, data analytics, and machine learning technology to develop the Roaming Deal Manager - a comprehensive tool which enables roaming teams to streamline the complex process of analyzing, simulating, forecasting, defining and monitoring PRAs.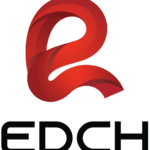 Stages
Analyze – Assess the current roaming business by partner or by country to identify potential discount deals and optimize roaming profit.
Simulate & Forecast – Simplify the negotiation stage and create business cases to simulate discount models and forecast revenue and cost using machine learning technology.
Discount Agreement – Define live and/or historical discount agreements.
Monitor – Following the conclusion of the discount agreement, track KPIs and monitor discount agreements through comprehensive reports.
Benefits
Accurate
Automated
Convenient
Time Saving
Support
Flexible
Features
Data based on actual processed TAP minimizing errors
System generated calculations, projections and reports
Single, cloud based reference for all agreements
Instant calculation and generation of business cases
Experienced team to assist with queries and requests
Compatible with all browsers in desktop or mobile