TAP Conversion
To comply with the GSM roaming standard of TAP formats, EDCH is able to assist clients in converting non-standard formats to the updated TAP versions.
GSM inter-operator roaming data exchange should comply with the GSM TAP format. Since Mobile Switches do not generate roaming call records in TAP formats, these Call Detail Records (CDRs) have to be converted to TAP version in order to be processed / transferred to the roaming partner operator. EDCH provides conversion to any TAP version including the latest TAP3.12.
Rating is also performed as per the client's AA.14 tariff, and GPRS / Camel / 3G / LTE record generation is also supported. Mapping of default values or populating client specific values when converting from lower TAP3 to higher TAP3 version is also supported.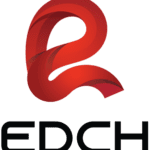 TAP