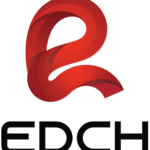 Training
Our training courses provide an excellent overview of GSM roaming, for both newcomers and seasoned professionals.
In today's increasingly demanding roaming environment, numerous issues compete for the attention of staff and managers alike. New technologies and standards, new fraud challenges, and tariff updates are just some of the subjects which require roaming professionals to make decisions quickly. Making wise decisions requires a strong foundation of knowledge.
Through partnerships with specialists in roaming training, EDCH offers the following courses:
Commercial courses
Introduction to Roaming
Roaming Commercials
Current Roaming Topics
Revenue Assurance and Fraud
Steering and Anti-Steering
Expanding Roaming
Top Issues for Roaming Managers' Attention
Retail Pricing and Wholesale IOT Negotiation
Marketing of Roaming Products
Other International Revenue Streams
Technical courses
TAP3 Training
GSM Roaming Testing
CAMEL Roaming
GPRS and UMTS Roaming
LTE
Roaming Enablers
M2M
EDCH training courses can be conducted either at EDCH's offices in the United Arab Emirates, or at the client's offices. Please email training@edch.com to schedule a course.
Invest in your roaming staff today and see the immediate benefits of their improved knowledge of the roaming business.