NRTRDE
Near Real Time Roaming Data Exchange is a GSM procedure that enables operators to exchange roaming records in near real time to prevent fraud.
EDCH offers a complete NRTRDE solution to all clients. EDCH facilitates the exchange of NRTRDE data records between the client and the roaming partner, freeing you to focus on addressing fraud.
EDCH also provides raw data conversion, customized notifications and specialized reports that will help your transition from HUR to NRTRDE.
The primary objectives of this NRTRDE initiative are:
1

Replace the High Usage Report (HUR) process with the NRTRDE procedure for all GSMA members to implement.

2

Reduce the required timeframe for delivery of roaming fraud data from the VPMN to the HPMN from 36 hours to a maximum of 4 hours.

3

Provide individual CDR information in sufficient form to allow operators to manage roaming fraud.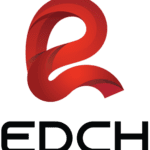 NRTRDE